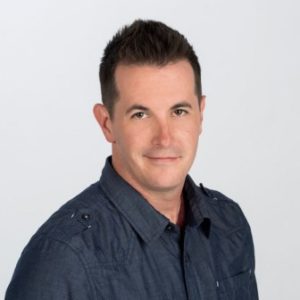 Jason Fitz has hosted ESPN Radio's Spain and Fitz, with Sarah Spain, since August 2020. Beginning in January, Fitz will move to the 12-3 p.m. ET timeslot for Fitz & Harry, alongside co-host, Harry Douglas. Fitz and Douglas – who have worked together on ESPN's digital shows – will bring their high-energy style, unique perspective, strong opinions and urgency to the network lineup.
Fitz is also a host for ESPN's SportsCenter on Snapchat, a digital sports show that debuted November 13, 2017 and features a mix of the latest sports news, highlights and commentary. In addition, Fitz is a regular fixture on ESPN's social media shows surrounding marquee events and key announcement shows such as Rankings Reaction, Monday Night Tailgate and The College Football Show.
Fitz has also hosted ESPN Radio's highly interactive afternoon show, First Take, Your Take (Jan. 2020-Aug. 2020). Prior to that, he hosted First and Last every weekday morning on ESPN Radio from June 2019-January 2020. Fitz was also a regular contributor to ESPN Radio's morning drive show, Golic and Wingo.
He also hosted the national, weekend ESPN Radio show Jordan Rodgers & Jason Fitz with SEC Network analyst Jordan Rodgers beginning in February 2017, as well as the local Braden & Fitz program on ESPN Nashville, which ran from August 2016 until December 2017. Fitz began his ESPN career in August 2016 with College Football Daily on ESPNU.
Fitz was previously a member of the chart-topping country music group The Band Perry, serving as the band's musical director and fiddle player. A GRAMMY-nominated artist and acclaimed multi-instrument musician, Fitz studied classical violin at The Julliard School.
Ten-year NFL veteran Harry Douglas joined ESPN in 2019 and is a contributor across ESPN studio shows for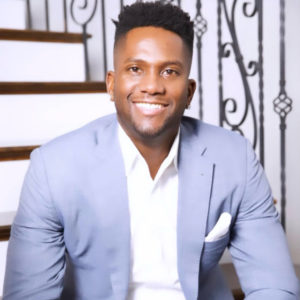 all sports and digital football shows including co-hosting Countdown to College GameDay.
In addition to his studio and digital show responsibilities, Douglas is the co-host of the new ESPN Radio show Fitz & Harry (debuting Jan. 3) and has been a mainstay across the radio network in various roles.
Douglas was drafted by the Atlanta Falcons in the 2008 NFL Draft as a third-round pick after a standout career as a wide receiver at the University of Louisville, where he was an All-American and inducted into the 2021 Louisville Athletics Hall of Fame. He played for the Falcons for seven seasons and went on to play another three seasons with the Tennessee Titans. He finished his career with 310 receptions for 3,759 yards (12.1 avg.) and 10 touchdowns in 118 career games.
Douglas was selected as one of six 2022 Bill Walsh Diversity Coaching Fellows for the Atlanta Falcons. He is the co-founder of The Douglas Brothers Foundation, Inc., which aims to support youth and families through hunger relief, wellness, career development, financial literacy and more.
Douglas has a Bachelor of Arts degree in Political Science from the University of Louisville.